This Company is Closing the Gap in Social Disparity and Plastic Waste - Here's How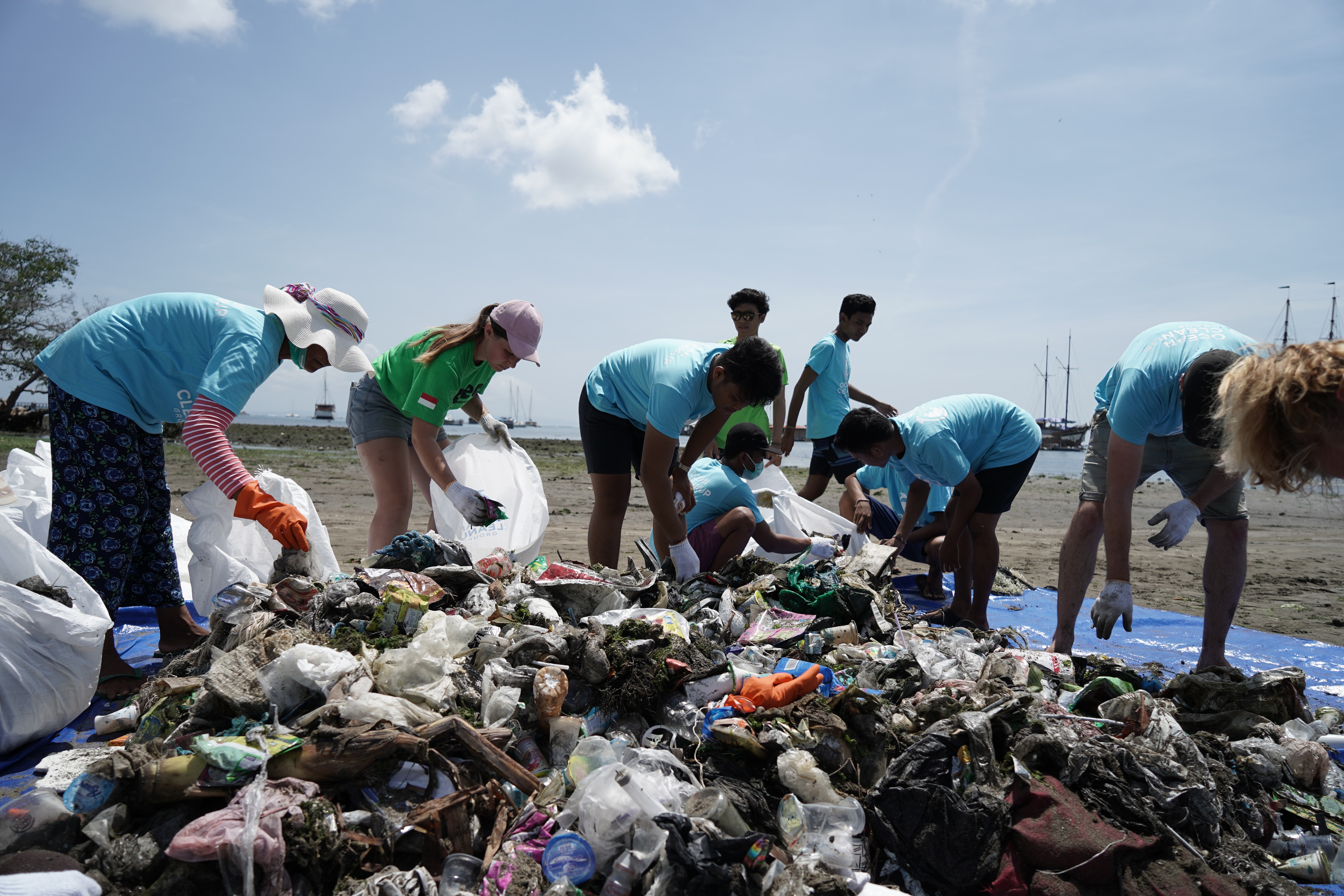 There are many organizations that help to change the world, and when it comes to plastic some interesting ones are making a difference.
Take Plastic Bank for example - an organization which allows people and partners to help with plastic collection within 50 kilometers of ocean-bound waterways and coastlines. Those working with Plastic Bank gather plastic waste directly from local areas– so they are able stop ocean plastic at source.
To mitigate social disparity, Plastic Bank shows the value in how collecting waste can improve lives. This all works as the organization identifies vulnerable coastlines across "the world that need plastic collection infrastructure and supports local entrepreneurs to establish collection branches" - according to their website.
Plastic Bank collection communities collect ocean bound plastic in vulnerable coastal areas and exchange it at local collection branches for secure income and life improving benefits that help mitigate poverty. Life improving benefits come to collectors through "digital tokens" which can be used for many services such as health, social services, and fintech. Since so much of the plastic waste that leaks into our oceans comes from areas of poverty, it makes sense to pair the fight against poverty with the fight against plastics polluting the ocean. This social recycling movement helps to establish a recycling infrastructure in places where it is most needed and by doing so helps protect marine life from plastic waste.
To further enhance the process, collected material is processed into Social Plastic® feedstock which is introduced back into the global manufacturing supply chain to be made into products and packaging. As you know, this prevents the need for new virgin plastic along with the associated GHG emissions that come from it.
In bridging the gap between recycling and poverty, companies and individuals working with Plastic Bank are making a difference. How much of a difference?
Well, based on facts from Plastic Bank, ocean stewards have prevented over 183 million pounds of plastic from entering the ocean. Because of their impact, companies like SC Johnson partnered with Plastic Bank back in 2018 and have since supported recycling ecosystems in Indonesia, the Philippines and Brazil. The plastic collected is now integrated into some of SC Johnson's product packaging. In fact, in 2019 SC Johnson launched its first Windex® Vinegar bottle made from 100% recovered coastal plastic. Other companies you may be familiar with such as Henkel, a Plastic Bank founding partner, helped establish Plastic Bank's first recycling ecosystem in Haiti in 2017. The partnership has grown so vast that they've even established collection communities in Egypt. Henkel also incorporates recycled Social Plastic® feedstock into its beauty, laundry & home care product packaging. The way it works is companies like ALPLA, a global manufacturer and recycler (and also the creator of PlasticReimagined), processes the materials collected through the Henkel and Plastic Bank's partnership into rPET at the ALPLA PET Recycling Team Wöllersdorf recycling plant and uses this exclusively to produce new packaging for Henkel.
Combating plastics in our oceans requires the collective action of individuals and companies working together. So, if you want to learn about becoming an Ocean Steward or have a small business and are interested in the Supporter Program, check out more on Plastic Bank.
If you are part of a larger business looking for an opportunity to save the ocean and support recycling, visit the link below!
Become a leader in the regenerative society with Plastic Bank